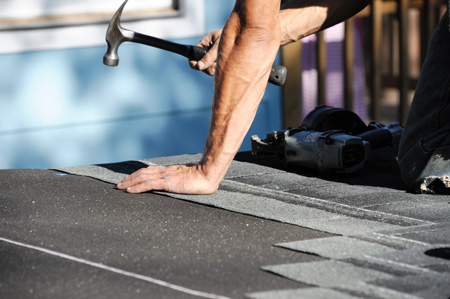 When it comes to replacing your roof, there are two things you want: good looks and long-lasting protection against the elements. Our Integrated Roofing System offers a variety of beautiful choices with complete protection. We offer premium shingles in an array of colors and styles, including low slope roofs, with product warranties up to 50-years and a craftsmanship warranty up to 20-years*.
But, even the best roofing materials won't last if it is not installed properly. With your new roof, we make sure you have balanced attic ventilation – a crucial element for an efficient roofing system. Without proper ventilation, attic temperatures can soar upwards of 170 degrees in the summer or accumulate condensation and moisture build-up in the winter. The result: premature roof failure, structural damage to rafters and decking, and/or higher heating and cooling costs.
Our team of roofing professionals will skillfully rebuild your roof with beautiful protection that stands the test of time.